Animal Jam is an online virtual world for kids created by WildWorks (formerly Smart Bomb Interactive) in collaboration with National Geographic Society. It's centered around the outdoors and nature, where you can customize your own animals and dens, chat with other Jammers, adopt pets, play Adventures, go to parties, and discover interesting facts about the environment and animals.
Animal Jam is free-to-play, with no advertisements of any sort. Animal Jam offers Membership to players, allowing for extra features, animals, dens, accessories and den items. Membership also supports real life conservation efforts. All educational content is available for free, incuding Animal Jam Academy.[1]
Features
Safety first
Animal Jam has in-game moderators and robust chat and social filters to help keep players safe online. Animal Jam also has educational content for players about digital citizenship and online safety, ensuring our players are aware of how to be safe online.
Fun!
Kids in Animal Jam get to make new friends in a safe environment where they can play games, go to fun parties, and complete adventures together. Collaborative game play is central to the Animal Jam experience, helping kids learn to work together to complete fun activities.
Educational
All educational content is accessible for free, including Animal Jam Academy – a premier online resource center where kids can download exciting activities to complete when they're not online. Animal Jam memberships also help support real world conservation efforts!
Media
Images
Videos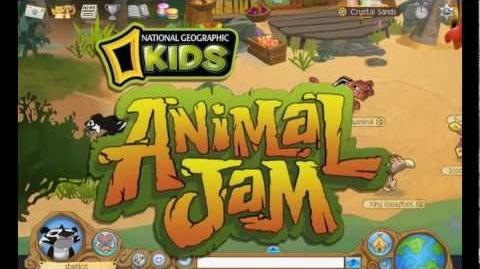 References
External links