Counter-Strike (originally marketed as Half-Life: Counter-Strike) is a multiplayer first-person shooter initially created by Minh Le and Jess Cliffe as a mod for Half-Life.
Its fast-paced and team-oriented gameplay has stayed relatively the same throughout the years. In it, two teams, the Counter-Terrorists and the Terrorists, fight to complete an objective or eliminate the opposing team. Although basic, it is considered one of the most revolutionary online games of all time. The original Counter-Strike came exclusively with multiplayer, without computer-controlled players. Over time, however, several server-side modifications have added bots for in-game use and bots were officially introduced in its later successors, Counter-Strike (Xbox) and Counter-Strike: Condition Zero.[1]
The series has been known for its competitive, challenging gameplay, its high use of team work and tactics, and the use of the GoldSrc and Source engines, known for their accessibility and being friendly for game modification.[2]
Media
Images
Videos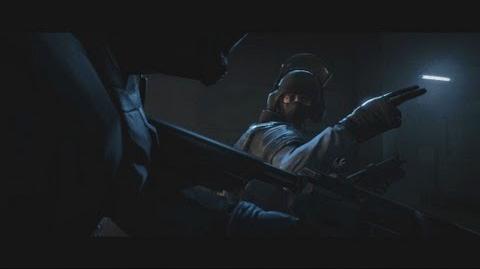 References
Community content is available under
CC-BY-SA
unless otherwise noted.